Ground floor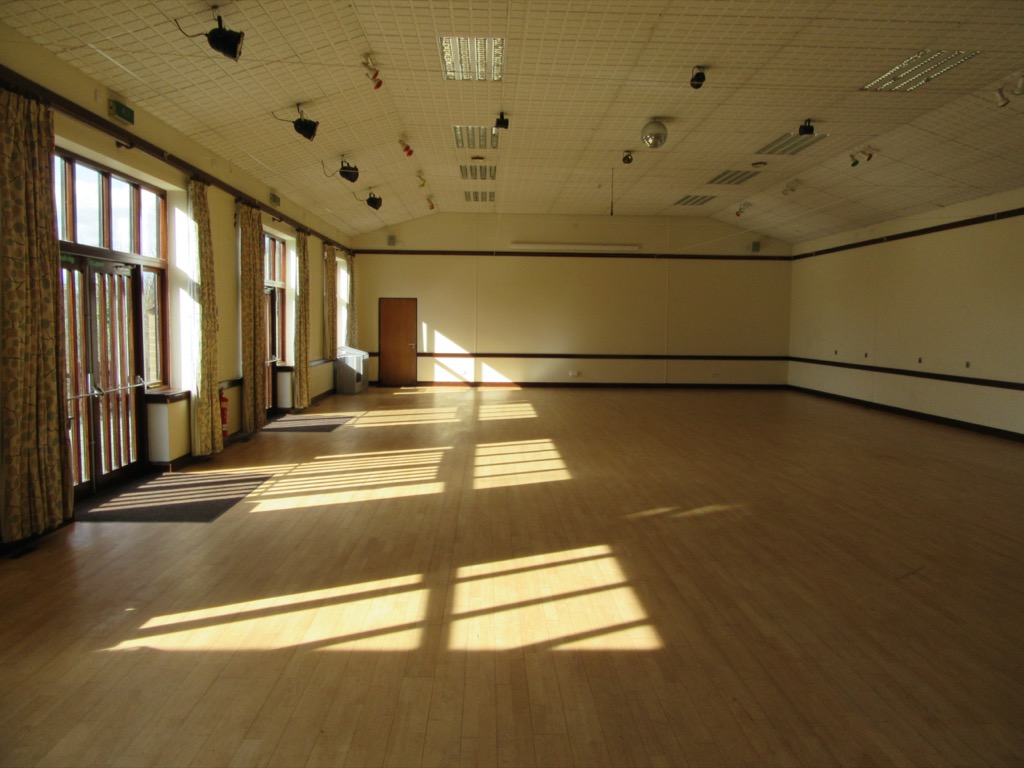 Main hall
The main hall is 9m wide and 17m long. There is a lovely sprung maple wood dance floor.

Portable stage blocks can provide a stage with an area of up to 20 square metres. Swagging material is available at extra cost.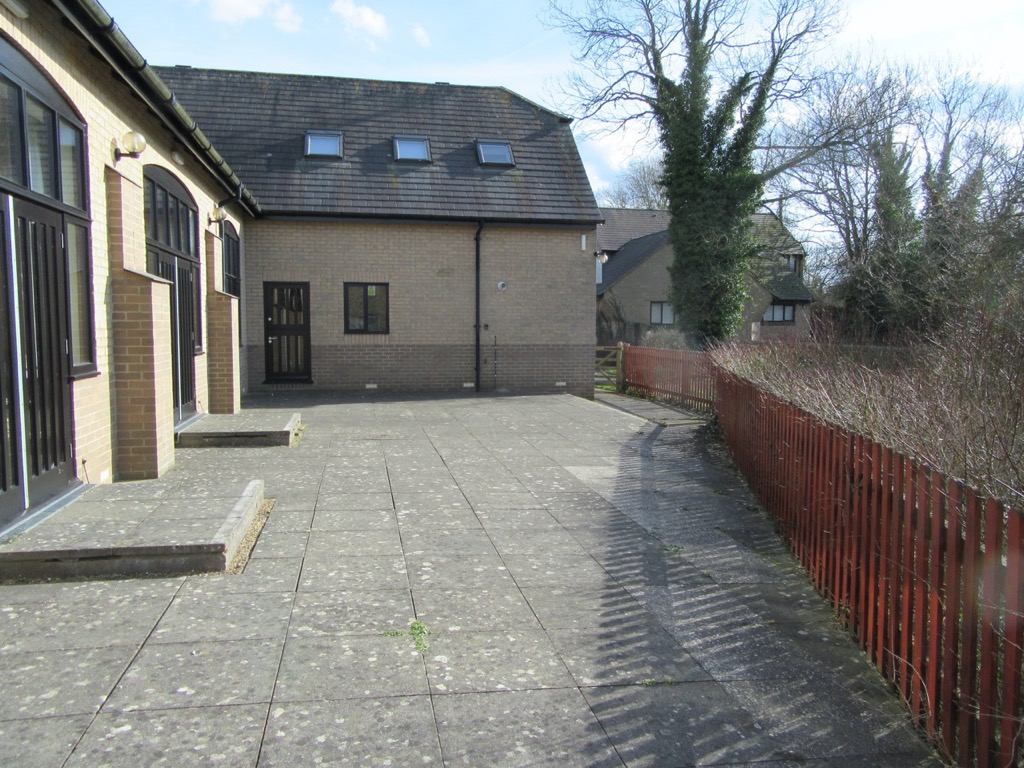 Terrace
Access to the terrace is via two french doors.  The terrace is paved and has views across Harper's Brook to the Meadow.
Annex
The annex is 4.7m wide by 7m long. It is equipped with a sink and can be used as a separate bar or food area.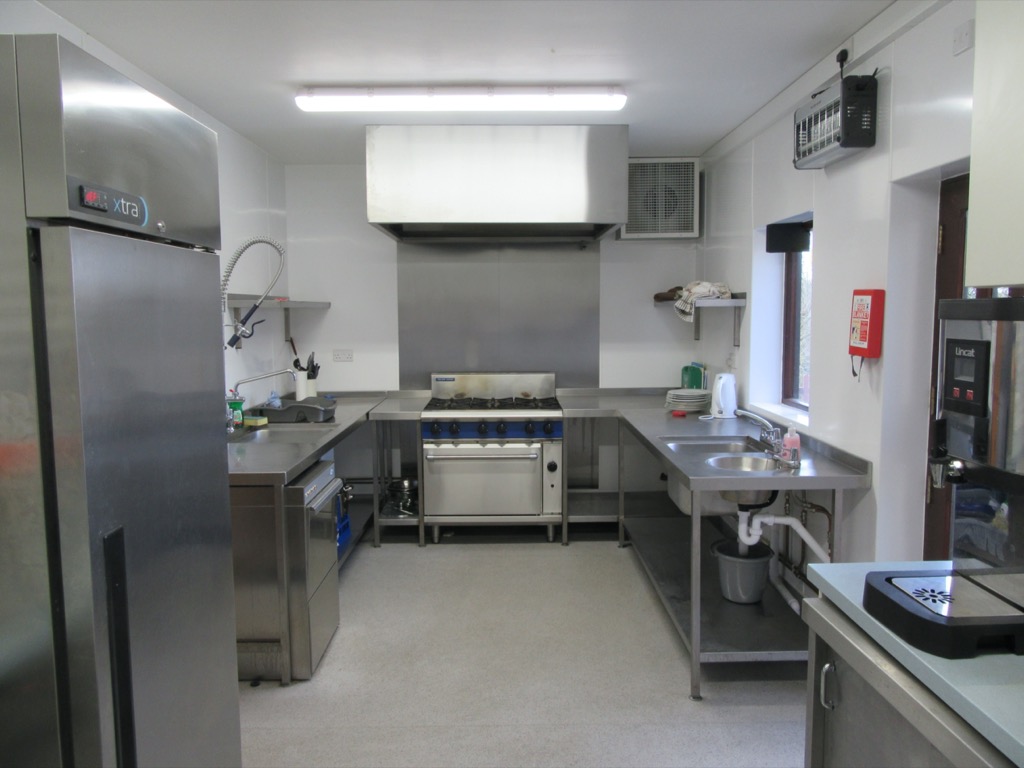 Kitchen
The kitchen is equipped with:
A professional gas range with 6 burners, large oven and grill.
Large catering fridge
Hot cupboard
Freezer
Dishwasher
Plumbed in water boiler
Two sinks and stainless steel storage shelves.
Included in the cost of hire are plates, bowls, cups and saucers and cutlery to cater for up to 100 people.
Available for hire at an extra cost are:
Champagne flutes
Wine glasses
Beer glasses
First Floor
(no disabled access)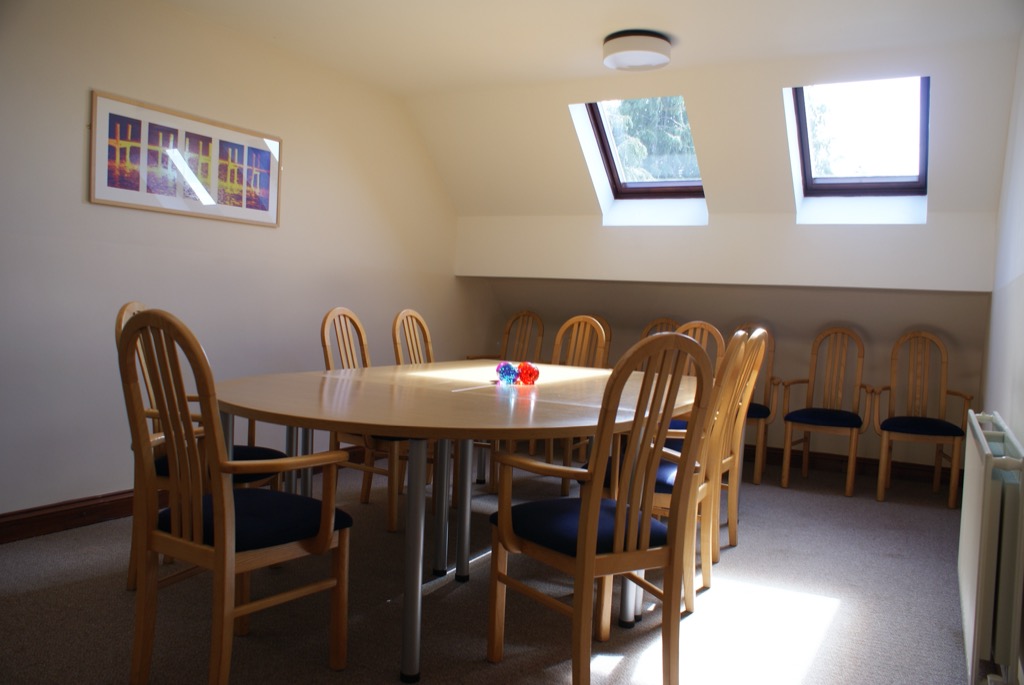 Small meeting room
Small meeting room with a large table and comfortable chairs suitable for committee meetings of up to 12 people.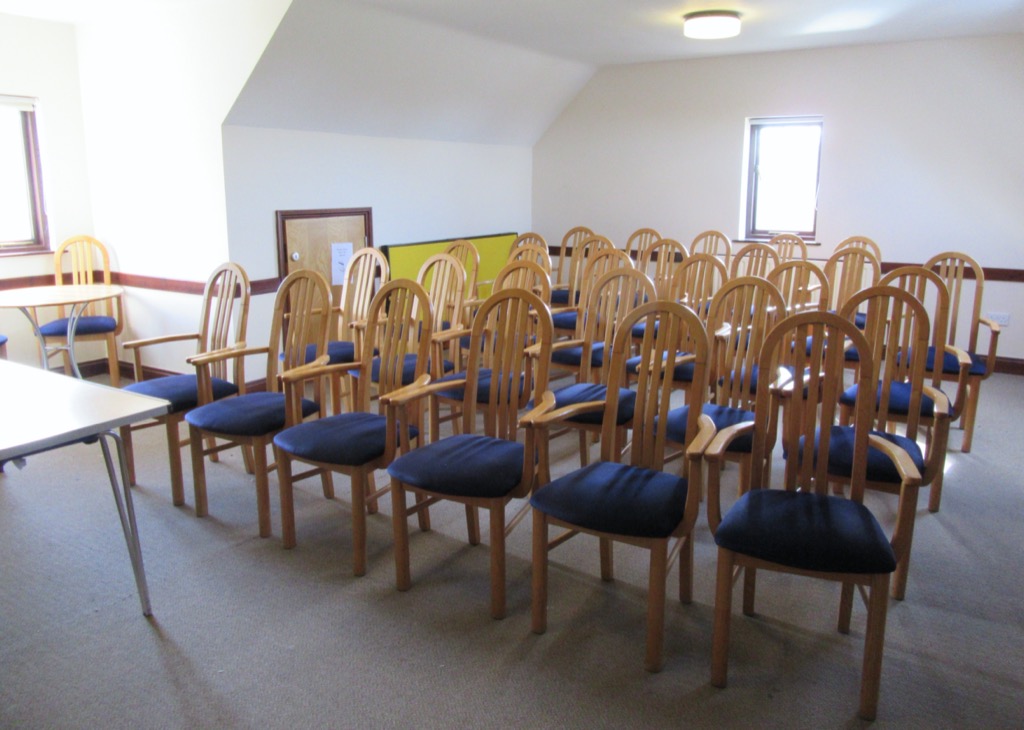 Large meeting room
Large meeting room 5.8m wide and 7.2m long with comfortable seating for up to 50 people.